To Market 2022
………………….
Introduction
………………….
To Market 2022:  An exhibit at The Bundy Modern in Waitsfield, Vermont
Two artists who work in black and white, Randal Thurston with cut paper and Shelley Reed with paint, exhibited together at The Bundy Modern during the summer of 2022. Here they are with gallery owners / curators Wendell and June Anderson.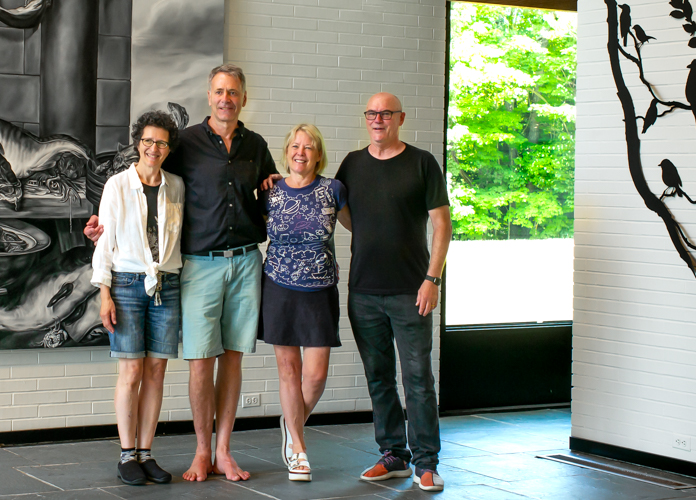 I admit off the top, Shelley is a dear cousin – and a courageous ground-breaking artist (I'm not biased). Our mothers, sisters, escaped the Holocaust together; one landed in New York City, the other in Montreal
Photographs in this Collection were taken during the vernissage in Waitsfield, Vermont in June 2022, including Corina Crawley's photo on the Collection page (see Morning 6 above). With thanks to all.
Nov 2, 2022